Getting started with Samsung digital signage
"Define your vision and objectives for digital signage"
In this ebook:
What is digital signage and what are the common uses?

How does digital signage work and what is the difference between cloud-based and premise-based?

And how do you determine your digital signage objectives?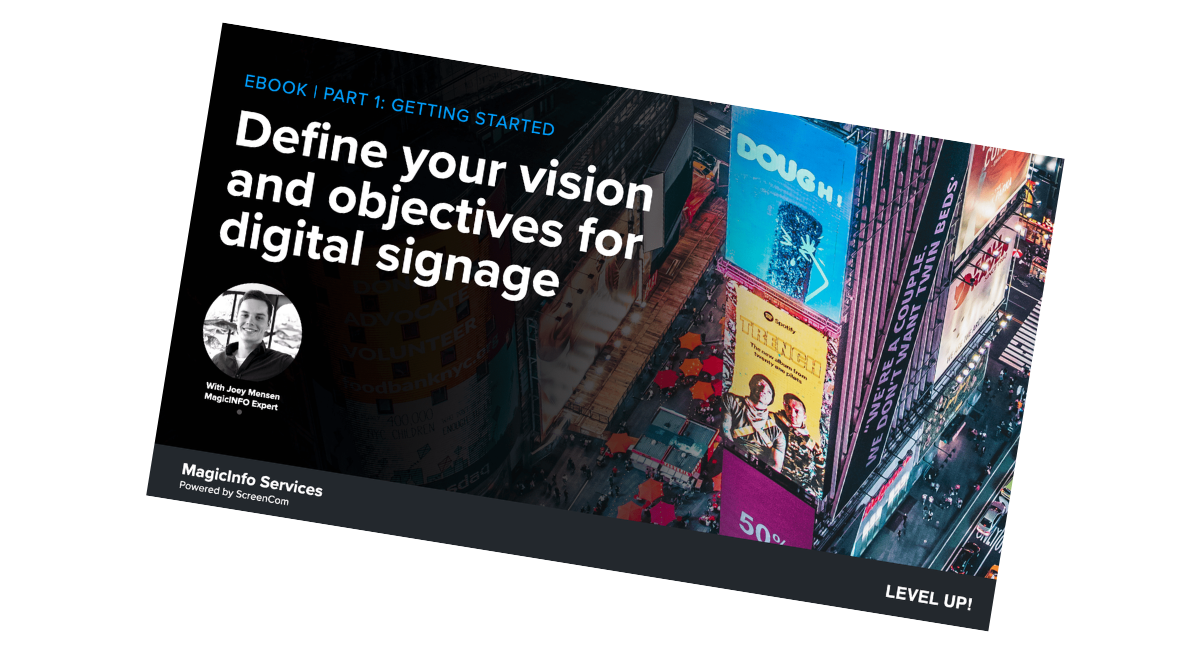 Insights to create a successful digital signage solution
Digital signage is a medium that can convey internal communication, increase revenue, enhance customer service and promote brand awareness.
But: asking yourself the right questions upfront is critical for the success of your digital signage project. Planning is key!