Explore MagicINFO in your browser
The MagicINFO Playground is a free to use Platform for anyone who wants to test MagicINFO. Are you not ready for a full 30-Day Trial? Do you don't have any Samsung displays to use? The MagicINFO Playground is perfect to start your signage journey.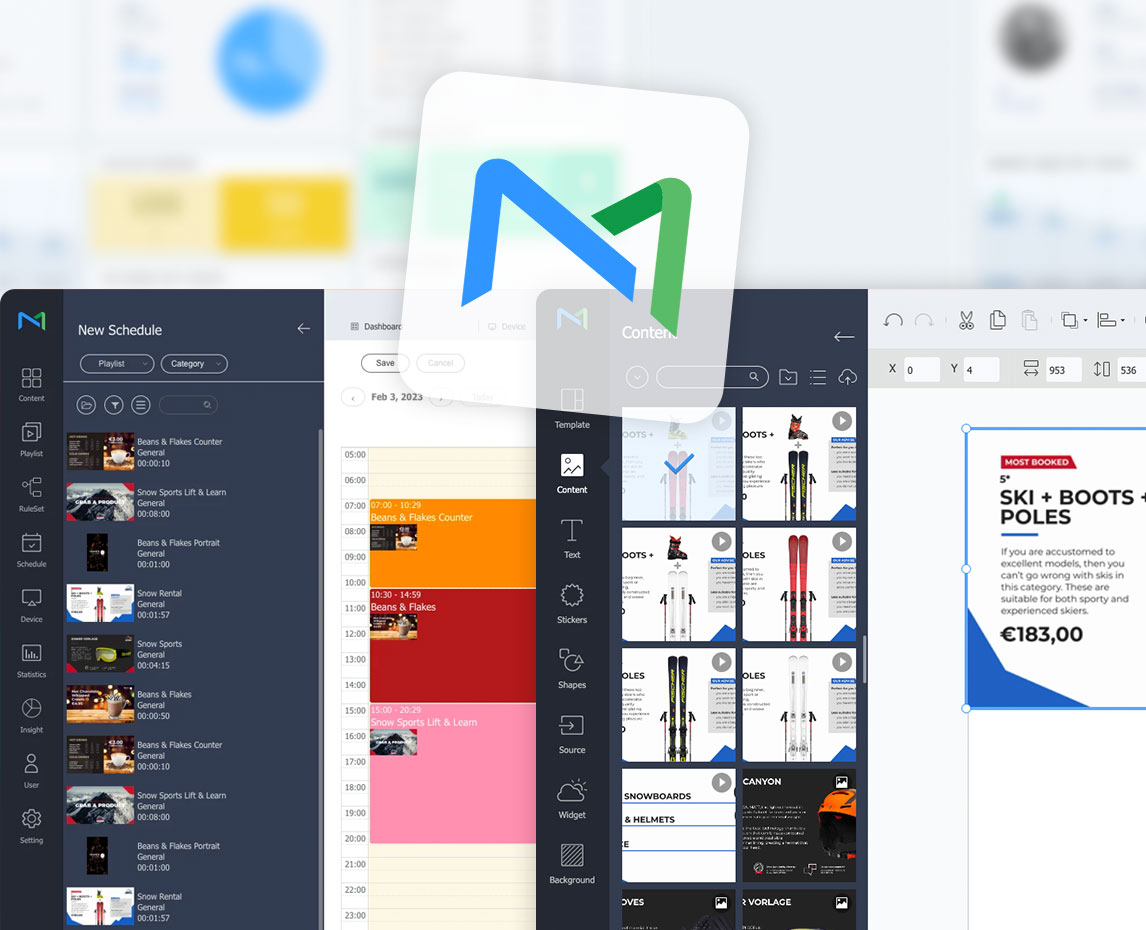 Have full access to the Premium software version
The Platform offers ready to use content to play with
Explore all features without any obligation
After using the form, you will get login details and direct access to MagicINFO.

The MagicINFO Playground is a public platform. So we strongly recommend not to use any private and/or business critical information. Every day the MagicINFO Playground will be cleared and all information will be deleted.