Level up your control
Samsung Remote Management
Complete hardware control
Samsung Remote Management (Samsung RM) is a central remote service solution allowing remote monitoring of the devices and eliminating the need for site visits or service calls. Samsung RM can work next to any SSSP application or other digital signage CMS.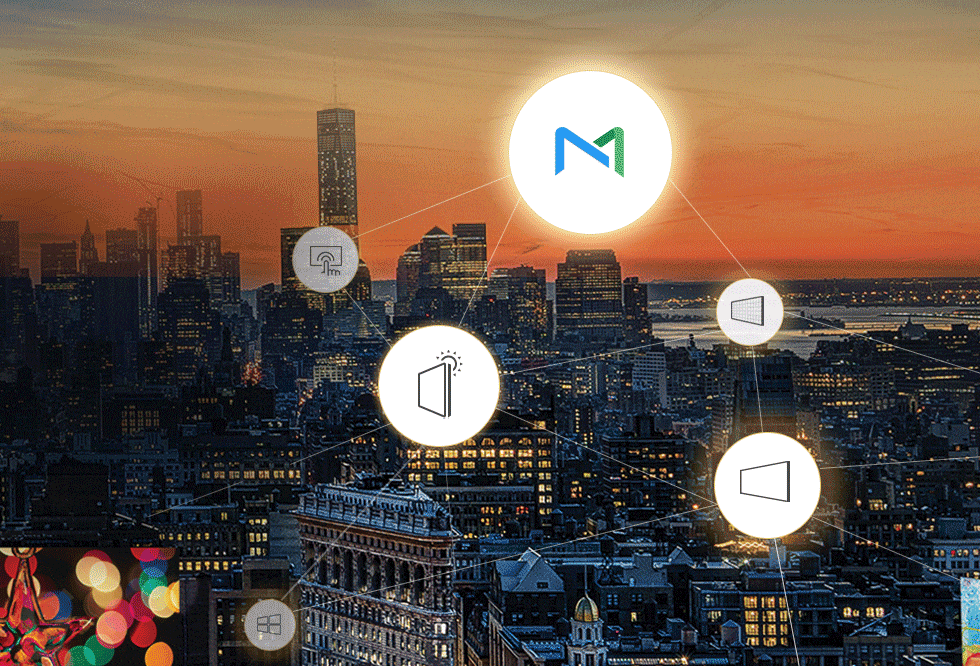 Optimum hardware control
Key features
Samsung Remote Management solution brings you optimum hardware control. With in-dept device management options and robust monitoring tools, you can manage and control your display network within a blink of an eye.
Remote control
Manage your display settings as you are standing in front of the display.
Device setting control
Adjust hardware settings such as power on/off, volume, input source time and many more.
Monitoring
Monitor displays with the error detection and insights in device statistics.
Web browser control
Control webbrowser settings sich as settings homepages, movement of URLs and refresh intervals.
Security control
Monitor and control all security settings like network port access and ISB navigation.
Remote software update
Manage and deploy firmware versions on the display remotely.
Resources
Explore the features
Discover Samsung Remote Management
Start your 30-day RM trial
Start your trial period and use Samsung Remote Management. Connect your Samsung Smart signage display and use it as you already own it!