MagicINFO Premium License
€ 446,00 EXCL. VAT
MagicINFO pricing is per connected device/player. Licenses are non-refundable.
ADD TO CART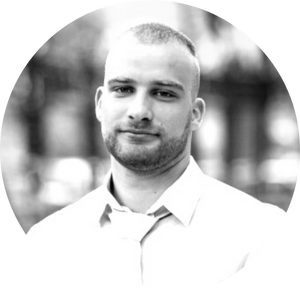 Product description
Buying MagicINFO licenses means you choose the MagicINFO solution that's all on premise. You can enjoy the responsibility for keeping it up to date and arranging reliable backup systems, therefore making you fully in control.
MagicINFO Premium is one of the most cost-effective solutions in the digital signage market because of its versatile functions and low price. With this software, you can schedule and create content at any time and place. Plus, businesses can manage up to 15,000 connections from one central location. Users from any industry can take advantage of smart content delivery and endless design options with the Web Author such as web content and content automation. This software also provides you with in-depth hardware control, remote access, and extensive user management.
MagicINFO Premium is also compatible with a full range of Samsung devices with a MagicINFO S-player. The combination of Samsung hardware and software allows for steady content delivery.
Create user roles defining standard permissions for basic functions
Restrict users to specific workgroups (optional)
Supports pre-built media content
Office: PDF, Word, PowerPoint* (*PowerPoint animations are not supported)
Supports video: i.e. mp4, mov, mpg2
Supports image: jpg, gif, png*, bmp(*excl. Lite)
Link content to organizations
Assign content to user groups
Graphical reports for device and content and playback statistics
Easy switching between content versions
Set overlay messages
Full mobile access to CMS
Remotely managed settings: power, panel status, input source, volume and mute
Available API
Support for SSO integration (like LDAP or via SAML / OAuth)
Create content easily using the built-in Web Author
Supports HTML widgets
Supports hybrid input sources
Supports W-player functionalities (S6+)
Streaming content (i.e. MMS, RTP, RTSP, HTTP, HLS) only for S3
Supports web content
Create customized templates using the MagicINFO (online) Author
HTML5 web package possible
Conditional scheduling using Rule-set
Smart scheduling using content and device tags
Create multiple channels
Custom logo option
Multiple content sources with the Web Author (URL, RSS, device input sources like HDMI, COAX, DP, etc.)
Create nested playlists
Create advertisement playlists with playback settings
Complete built-in remote device control, live content view
Disable physical remote control and buttons
Remote device restart
3 options to automate your content
Read the blog post
3 options to automate your content
Why organizations switch to cloud-based signage
Read the blog post
Why organizations switch to cloud-based signage
6 ideas how to use Rule-set
Read the blog post
6 ideas how to use Rule-set
Trusted by the world's leading organizations
Companies from all over the world trust MagicINFO for their digital signage needs. Popular brands include Yamaha, Opel, and BTA, among others.